UX / Visual design / Photography
Code for Nepal addresses the digital divide and lack of use of open data in Nepal. The organization is building platforms to increase transparency, accountability, and support media development in Nepal. I'm passionate about their causes, and wanted to help them better communicate their causes by redesigned their website.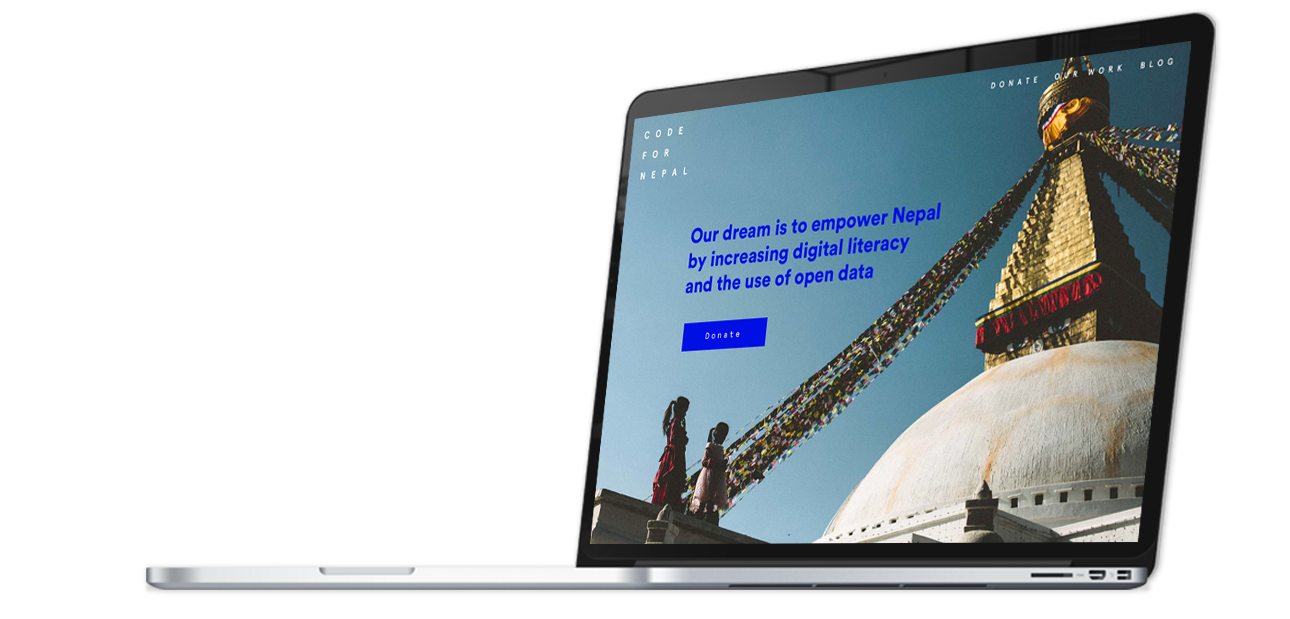 A simple web page with a clear call to action has made nonprofits like Unicef significantly raise their donations. Yet many non-profits still communicate their causes through cluttered, unpersonal and unintuitive websites. Code for Nepal is one of them.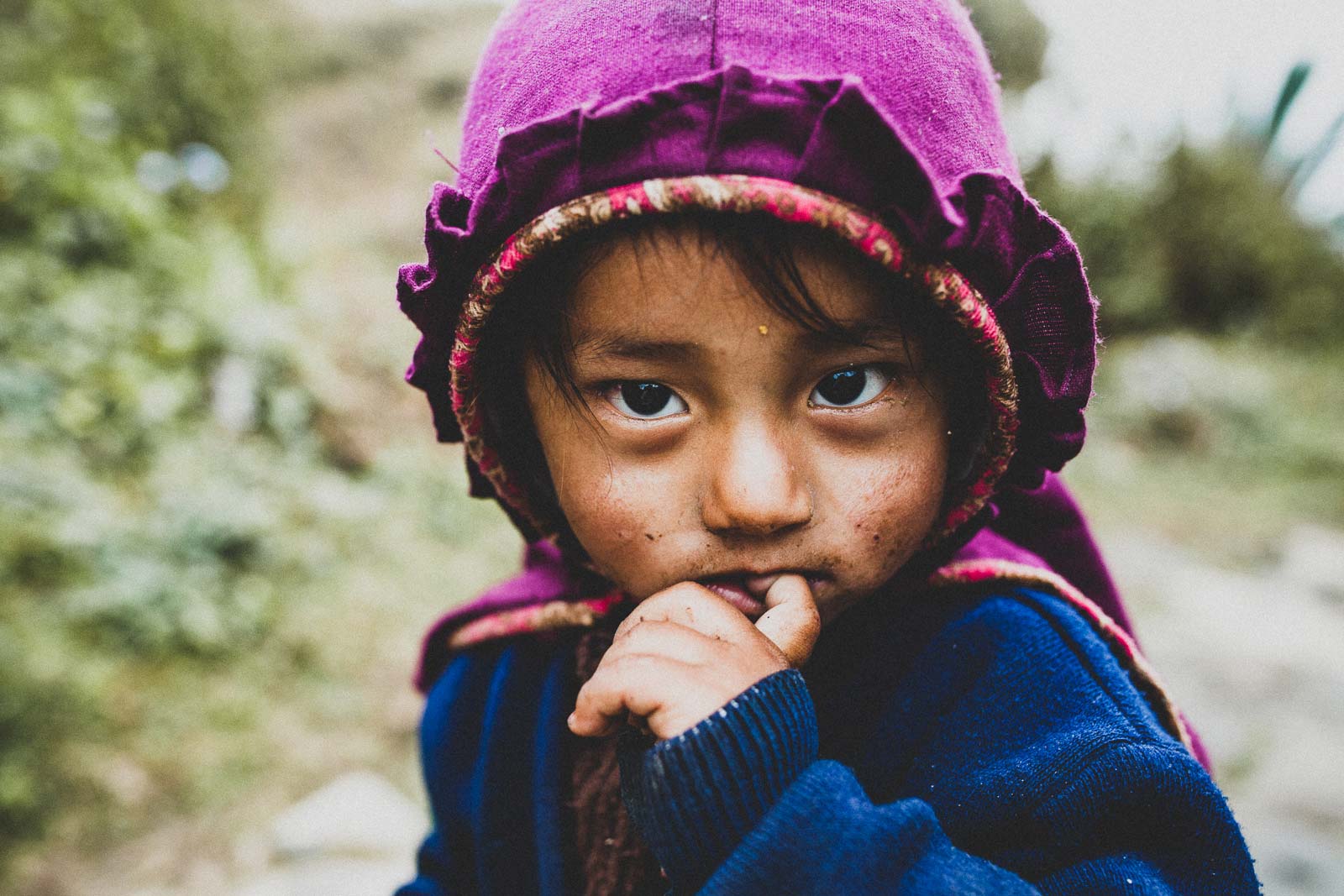 I started out identifying some problems with the current website: - Lack a strong call to action. - It's not super clear what the organization does. - Common user flows (reading about the causes and donating) isn't intuitive. - The donation form is a hazzle to fill in. - Scattered and unmodern visual language. - The overall feeling of the website isn't credible nor friendly.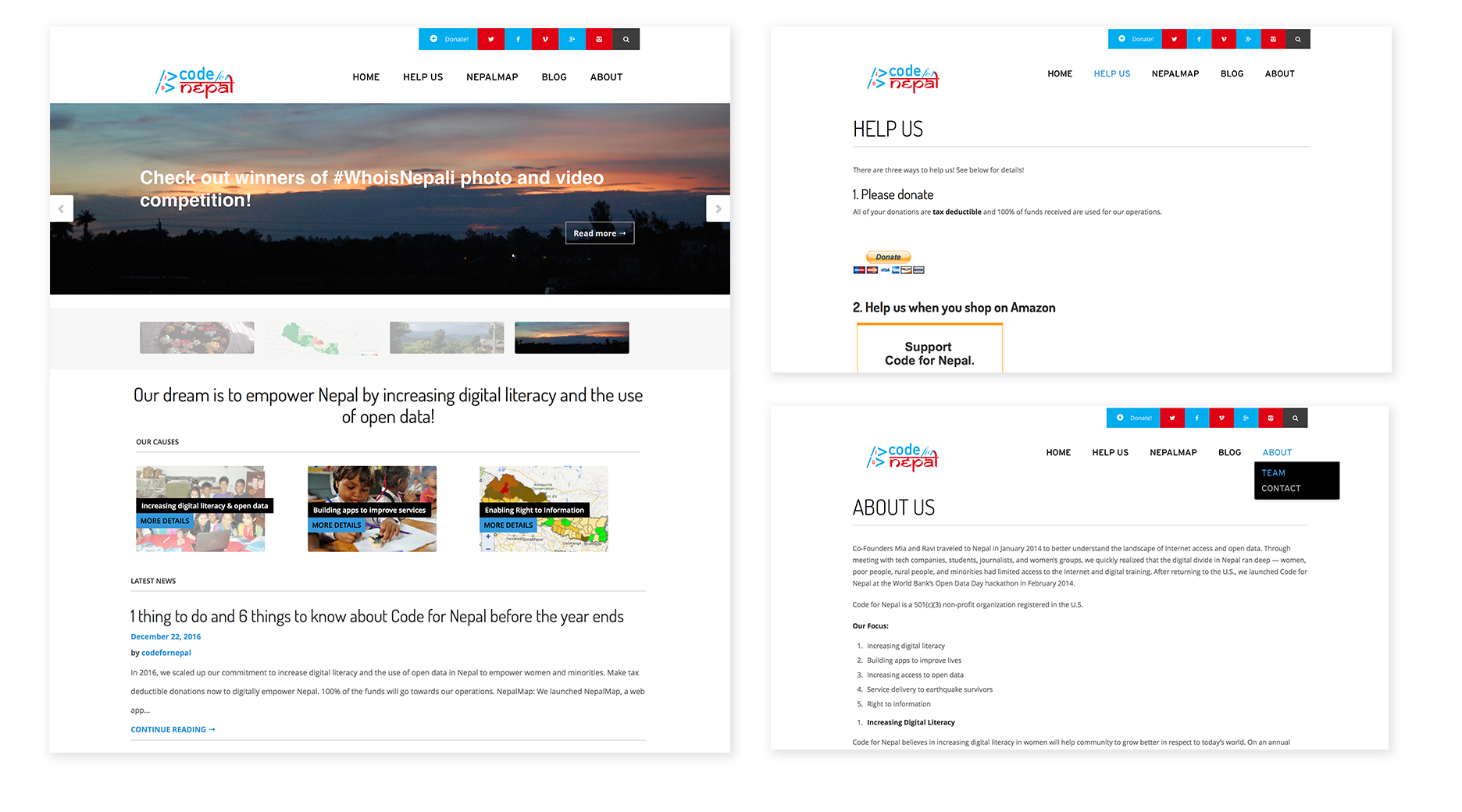 For my redesign, I wanted to make the user flows intuitive, and clearly communicate the mission and the causes early on. I focused on a strong call to action in multiple places, as well as adding bigger photos, more white space, and an up-to-date visual language.

All photos in this project is taken by me.
Other Design Work
DESIGNED & CODED WITH ♥ BY MYSELF